Welcome to

the website of




Dr. Hugh Gordon




   Specialist Orthodontist for Adults and Children  
With world class American orthodontist training and full membership of Ireland's Specialist Register for orthodontists, the Irish Dental Association, the American Association of Orthodontists and of course the Orthodontic Society of Ireland, you can rest assured that we have the perfect braces and smile for you. Our philosophy is simple: to exceed patient expectations every time in a calm, safe, friendly and highly professional environment. Our patients regard us as the best orthodontist in Galway due to our top class expertise and results.
At Dr. Hugh Gordons Galway orthodontist practice we do not provide quick-fixes or false promises as we are only interested in superb final results which last a lifetime. We are Invisalign Specialists using only an advanced Comprehensive version totally designed by ourselves using specialist software and 3-D scanners. We do not use cheaper quick-fix versions of Invisalign known as 'Go', 'Express', 'Mild' or 'Lite'.
Orthodontics in Galway has risen to a new level where you can choose from the best latest technology in orthodontic treatment such as Invisalign of course and the new ceramic clear braces with amazing tooth-match colour technology, All our braces are fully customised and designed by Dr. Gordon himself to match the speed and quality of regular braces even for difficult cases!
We are also one of the very few practices in Ireland to offer Laser gum resculpting treatment to enhance our brace results even more.
In our beautiful state of the art purpose built orthodontist practice overlooking the waterfront in Galway, we use not only the latest and best technology in braces but also Digital Photography, X-rays, Lasers and Micro-implants to achieve a perfect result. Our reputation depends on it! With a highly trained back-up team, very flexible payment plans and ease of parking, you can relax and enjoy the excitement of a new smile.


Home Contact
Home Contact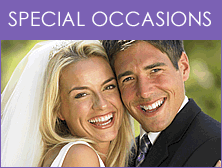 For weddings, graduations, interviews, a modelling assignment or any special times in your life, Orthodontic Treatment with braces can make all the difference. Your smile is your calling card to the world and a perfect smile tells a lot about you as a person.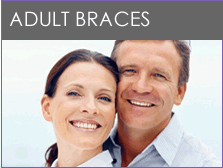 Yes, healthy teeth can be moved at any age. Almost half of our patients are between the ages of 30 to 70! We use state of the art top orthodontists technology to minimize the appearance and self consciousness associated with braces.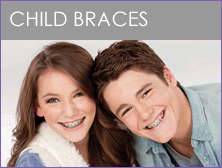 Treatment of growing children and teenagers with braces can achieve results not possible once the face and jaws have completed their growth. Orthodontics is for life and will be appreciated all through secondary school, college and later in adult life.
We really want everyone to experience American-style Orthodontics. Each month we offer little perks to encourage you to join us here in Galway Orthodontics. Call us anytime at 091-568383 for further details.